The return of someone missing.
I'm heading out of the Closet shortly to meet up with a few friends and have dinner. The person whi invited me admonished that I should "dress nice" as we will be in mixed company, as opposed to our normal drunken shenanigans.
So into the closet I go, and I come out wearing clothes I haven't had to wear in more than a year. It feels funny, but in a comfortable sort of way, being back in my "Yuppy uniform". I hope it will pass muster.
For the curious, there's a picture in the extended entry.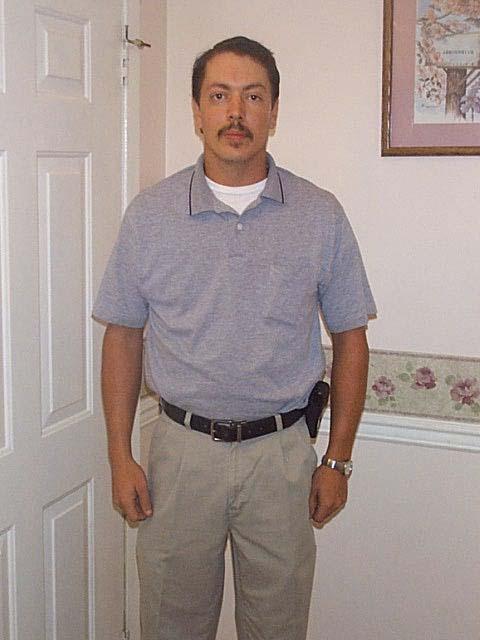 Corporate Johnny. Haven't seen him in awhile.
Bad picture I know, but I don't care. One of these day's I'll listen to my Momma and actually "Stand up straight".
Off to dinner.

Posted by Johnny - Oh at August 16, 2004 04:28 PM