It's Official
Well, I got busy with all that "remaining gainfully employed" business yesterday, and didn't get a chance to check the whole blogroll. So this afternoon, I drop by my favorite Uncles place, and lo and behold there's an announcement. How cool is that?
Say Uncle was the guy who submitted me for membership, and South Knox Bubba is the feller who runs the ring. (He also had an announcement.) Many thanks to both of them for lettin' me add a nice graphic to the sidepanel. It looks like this: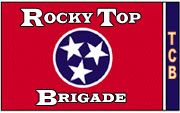 I expect that I'll have a lot of blog reading to do, and the old 'roll will expand by more than a few. I encourage you all to do the same.
Posted by Johnny - Oh at July 9, 2004 01:42 PM