Dad sent sum pitchers
Aparrently my Dad reads the comments on this site, so he took a few shots of the plate that I did for him. I will now share one with you.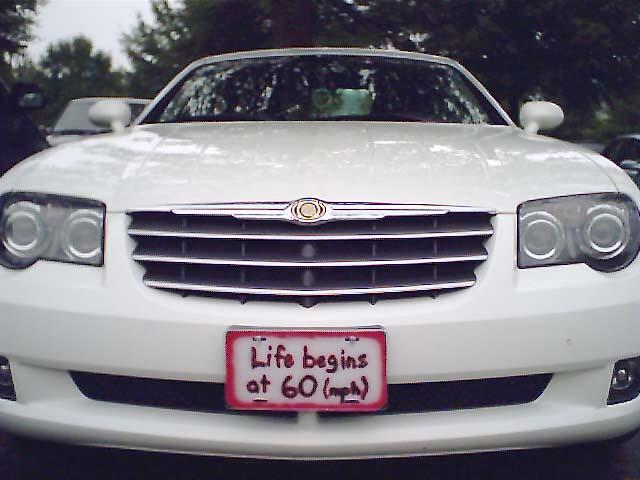 (click to enlarge)
I'm okay with it, but it's not really what I had pictured in my head. I'll have to practice with the airbrush to get more proficient. Hopefully I can craft some really terrible artwork to post here on my way to becoming the bestest airbrusher there ever was.
Posted by Johnny - Oh at September 28, 2004 08:42 PM