Pitchers of Booze and Behinds!
AS you may or may not know, I've been known to draw a little, and paint some too. I reported a little while ago, that I'd completed the Boat naming project, and I neglected to offer you any images of the event. For that, I apologize. Thanks to my Sister, I can now regale you with the snapshots that were taken of the "event" in question.
Here goes: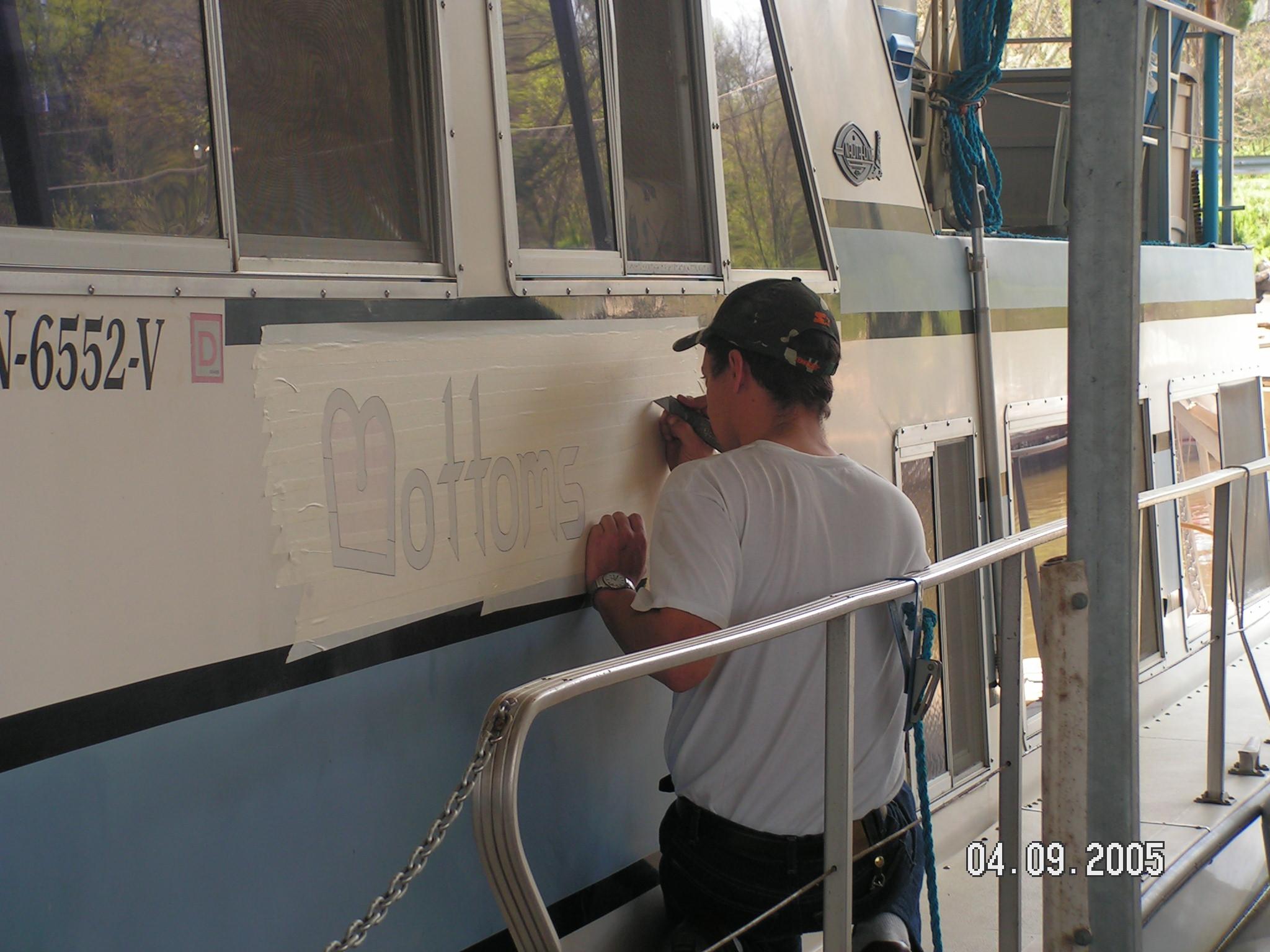 As you can see, I'm in the process of cutting the masking away from the areas to be painted. This process is extremely tedious, and it's also hard on the knees, but you'll see the payoff shortly.
Here I am dilligently "knifing out" the tape that was in the way. I'm pretty focused on hwat I'm doing, as I'm using a razor knofe that has a permanently exposed blade. One false move, and I lose a finger. I LIKE my fingers, so I'll not be looking up, thankyouverymuch.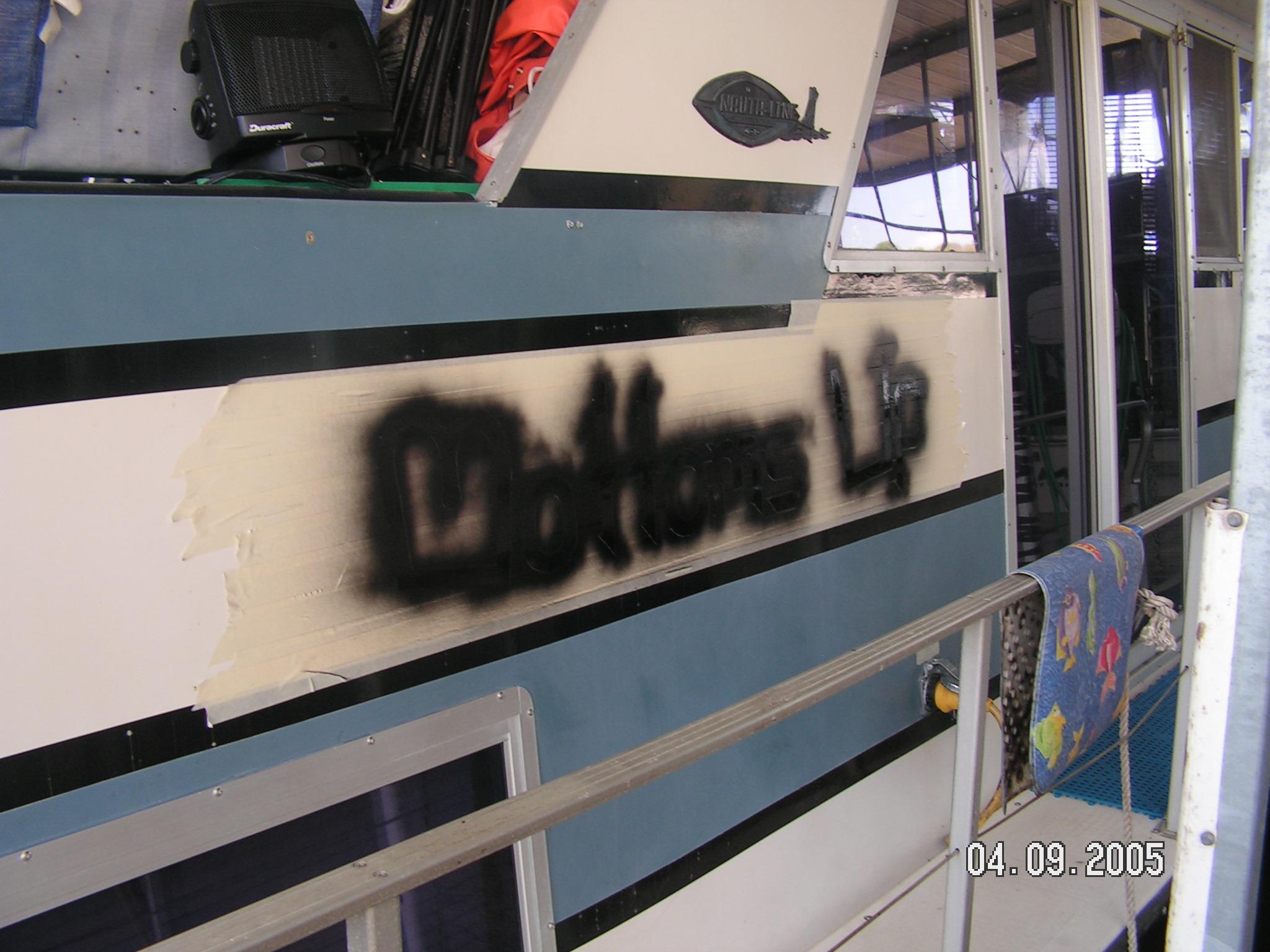 Here is the result of spraying copious amounts of paint on the areas that weren't masked off. I'm proud that I could keep it between the lines, as I'm the one who made the damn lines.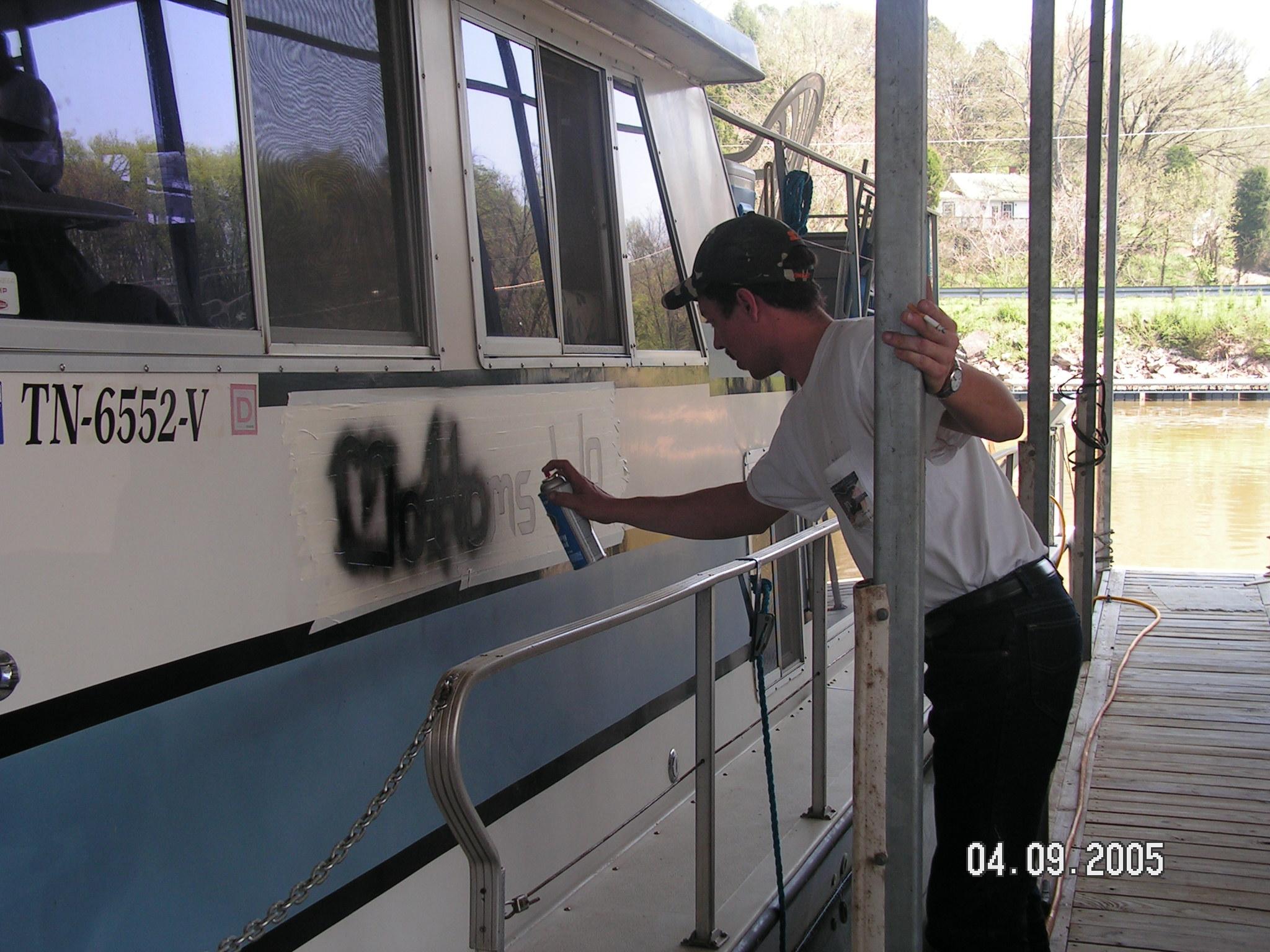 Here are the miscreants caught in the act of "tagging" a perfectly innocent houseboat. I'll tell you what, if I ever catch me one of them graffity-ers on my proppity, I'll blow a hole in'em big enoughh to swim a catfish through. "Git off my land!".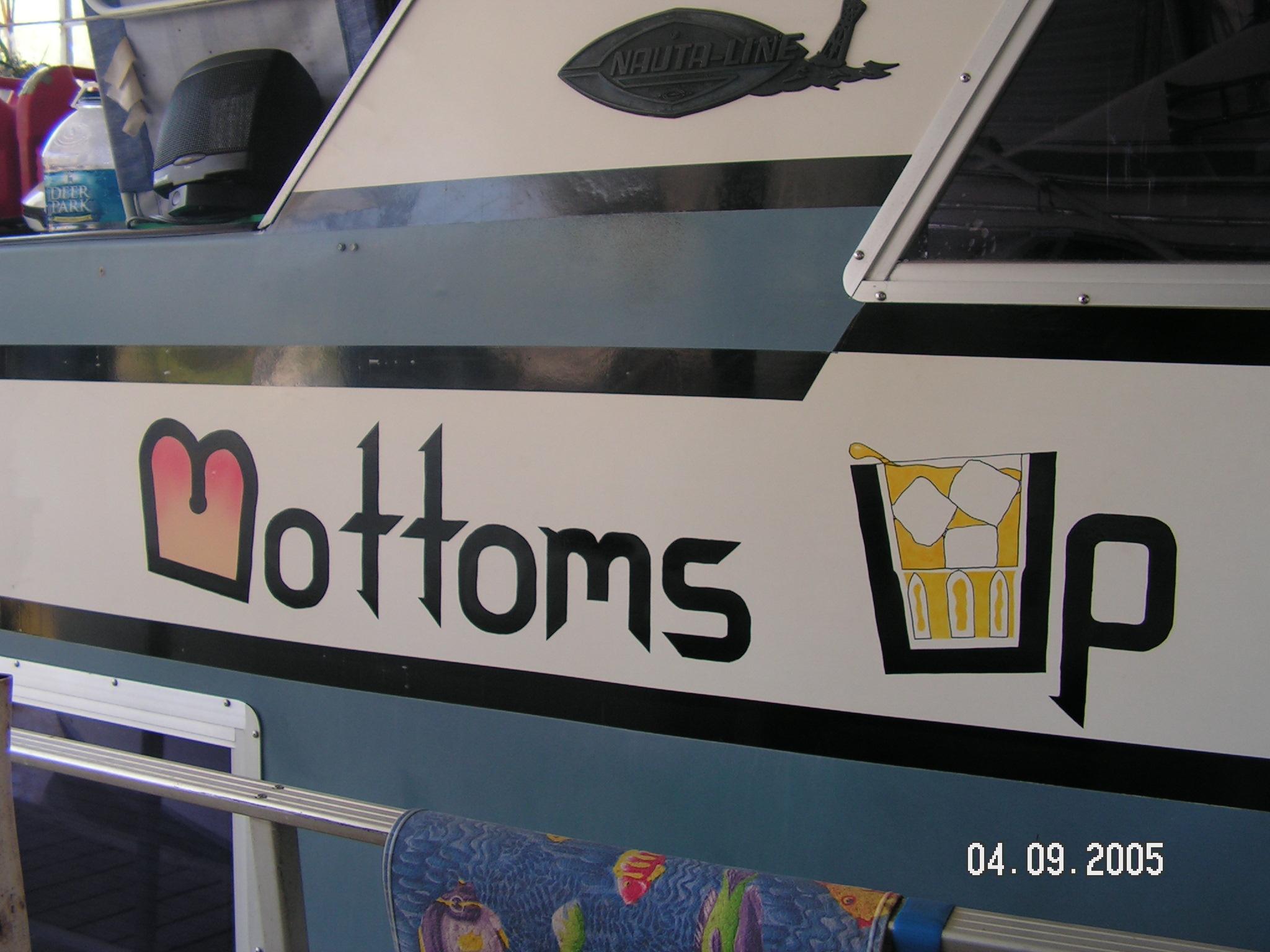 Here's the dang payoff. The finished product. Perfection at its very best. I mean, it only took an additional four months to get to this point, but I've alway's said that "You can't rush perfection".
Or something.
Posted by Johnny - Oh at April 24, 2005 12:25 AM