Bondage Bear
Harvey posted the picture of Bondage Bear, and there was some speculation about photoshopping the image into the Bad Example Family Crest. I'm not the world's best photoshopper, but here's my attempt.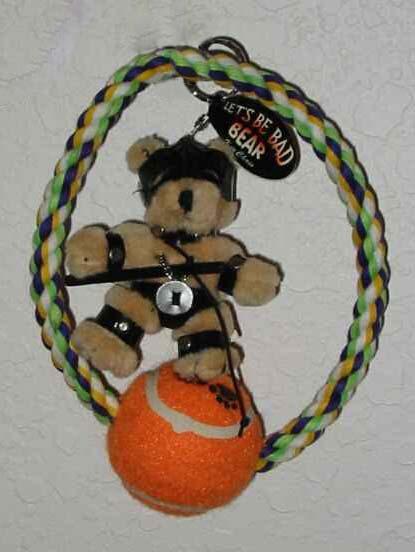 (Click to Enlarge)
Let me know if you think of any other modifications that need to be made.
***UPDATE***
Ask and you'll receive. Harvey wanted a white or no-color background, so that's what he got.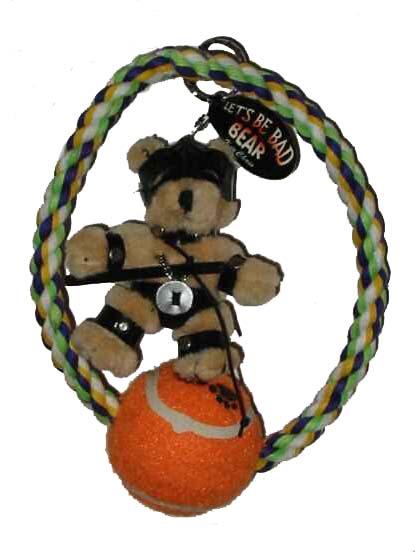 Anything else?
Posted by Johnny - Oh at February 19, 2005 11:08 AM